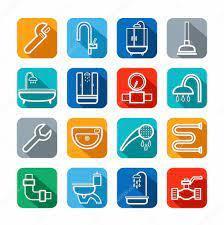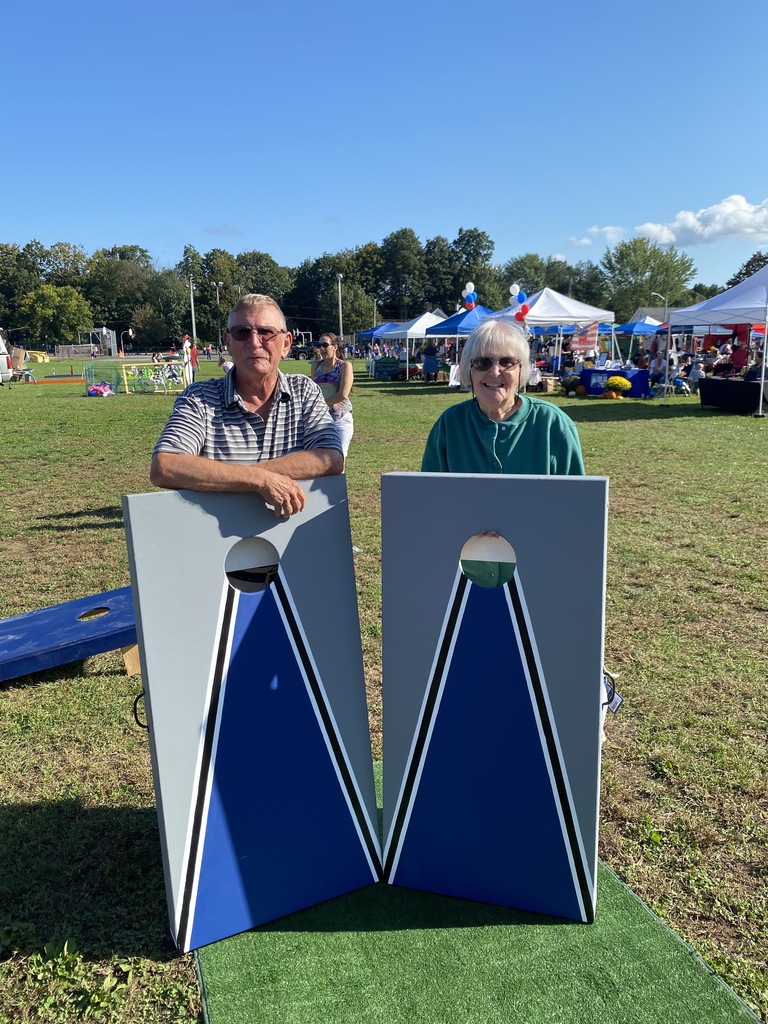 Vaccine Clinic available at NT starting next week. Dose 1 September 15, Dose 2 October 6. Consent and Registration Form were emailed today. Vaccinated close contacts will NOT need to quarantine.

COMMUNITY SERVICE OPPORTUNITY! Pepperell 4th of July Committee is seeking volunteers for help with the Fall Fest event on Saturday September 18th. Shifts are available either from 7:30-10:00am or 10:00am-4:00pm. Please message Pepperell 4th Committee on Facebook to help!

The Nashoba Tech student Mentors were the welcoming team to help Freshmen students get acclimated to their first day of high school and throughout the school year! There was plenty of excitement as the new school year began!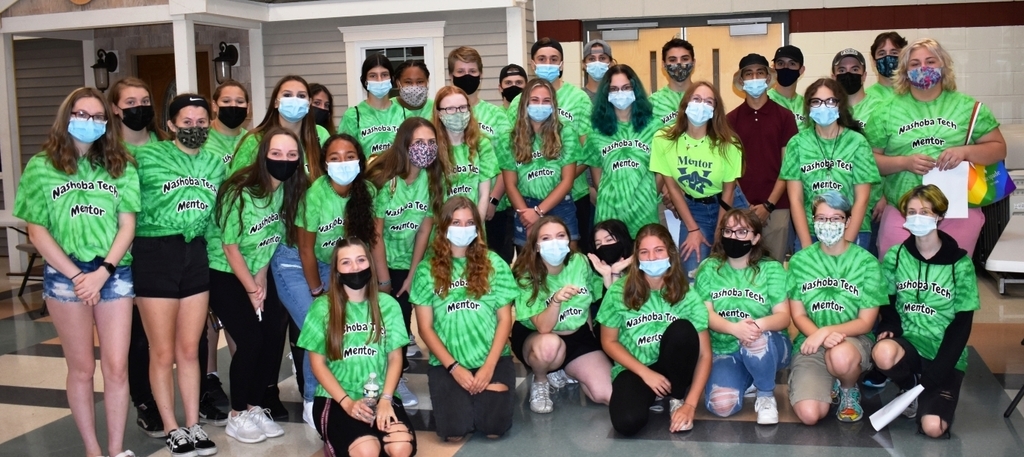 Up to date NVTHS bus routes can be found on the school website: nashobatech.net.

Hi everyone! As a reminder, here are the bus stops and schedule of events for today's orientation only! Welcome Class of 2025!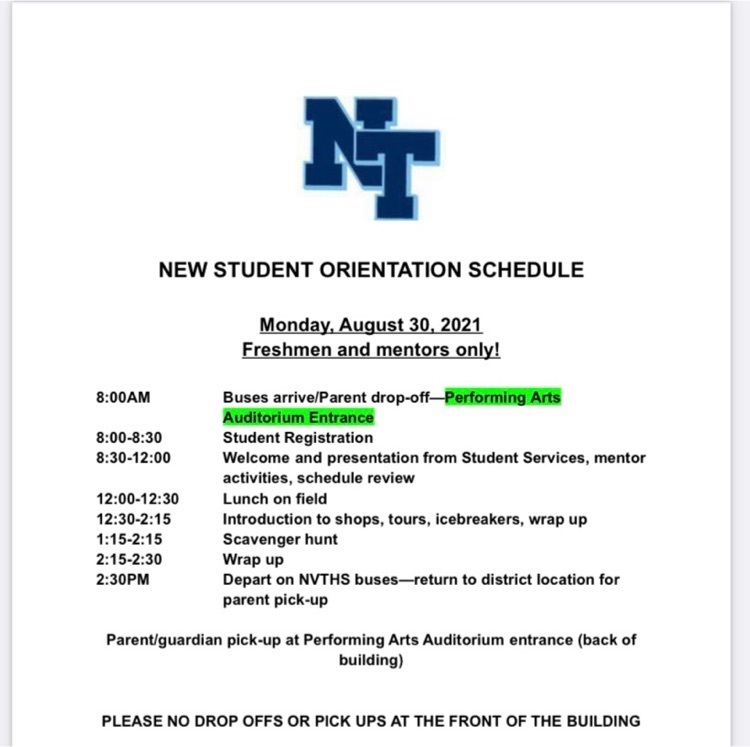 Summer School Transportation information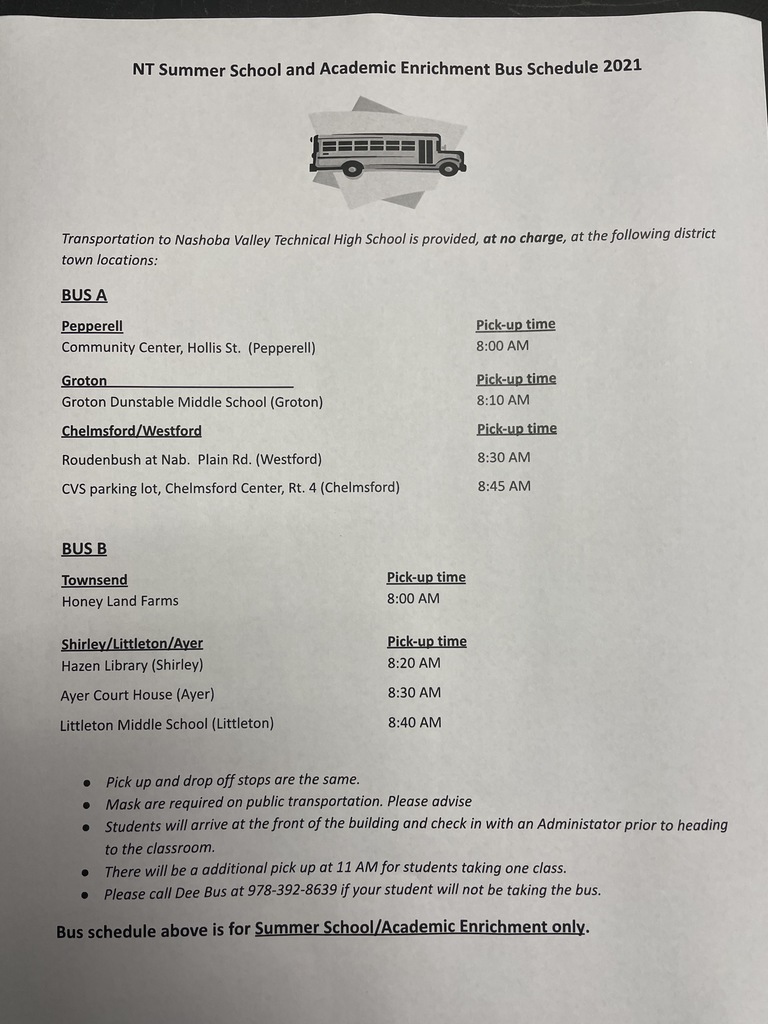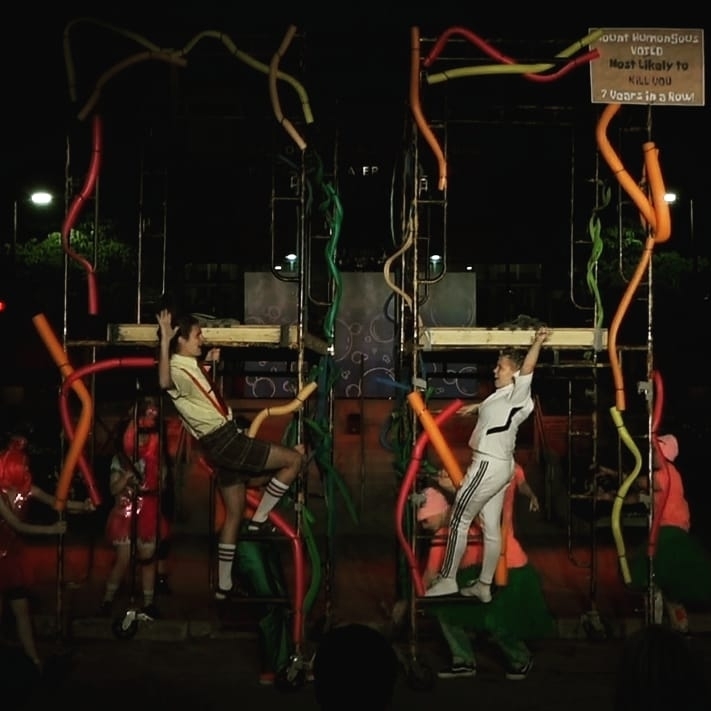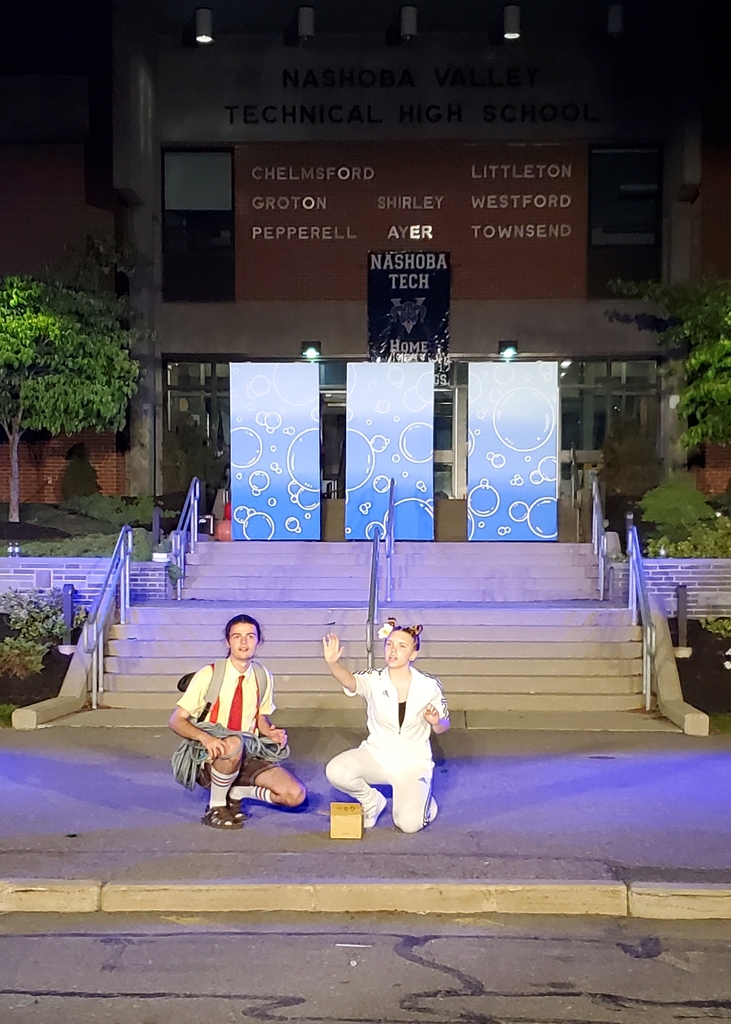 Last day of the school year!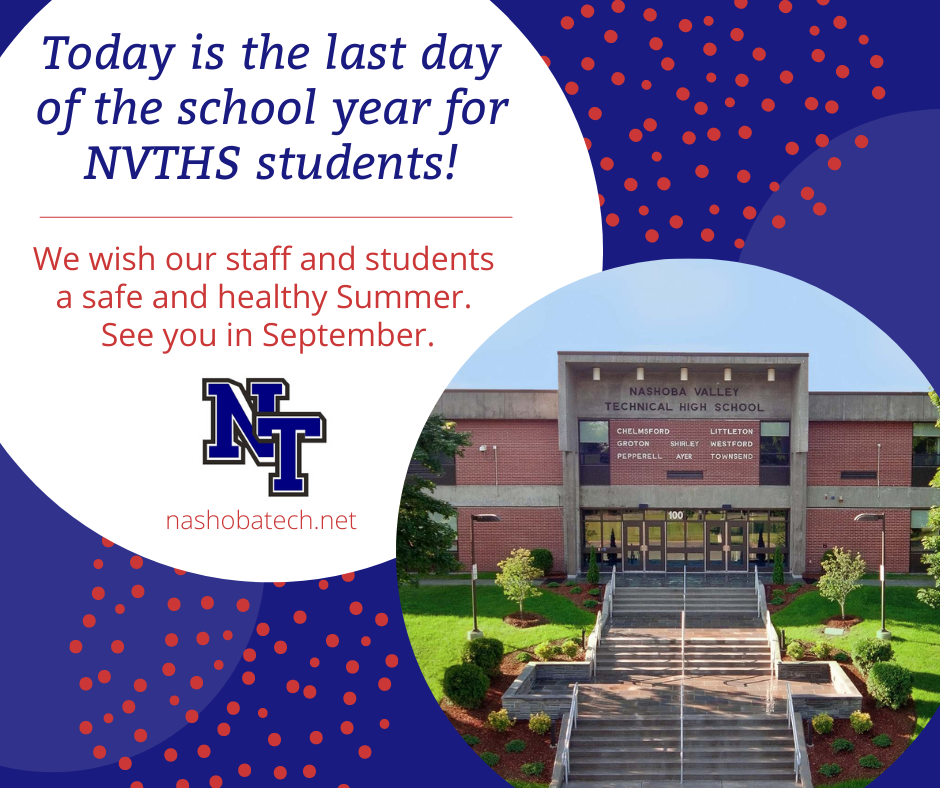 Nashoba Valley announces Academic Restoration Program!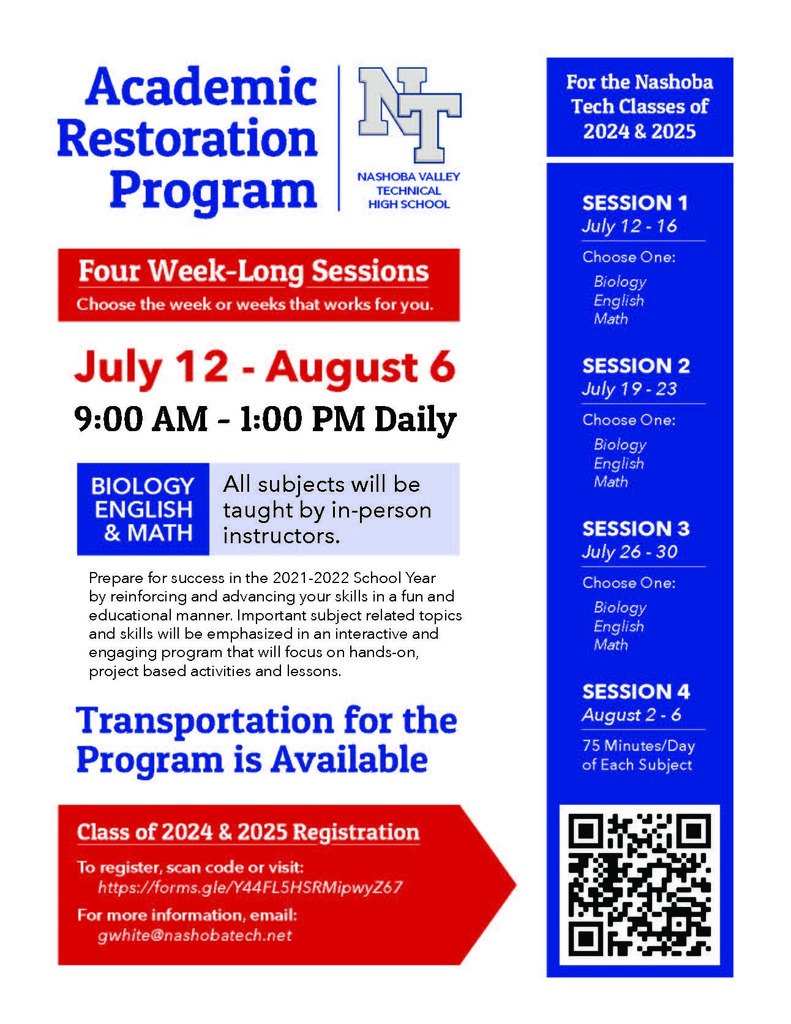 2021 Summer Assignments Summer Reading is posted for all grades under the Student and Parent Resources section on the School Website. Additionally, students going into grades 9 and 10 have math assignments posted.

In addition to a wonderful graduation, the NT Class of 2021 earned over $40,000 in scholarships and technical grants. 16 of these awards were provided by our parent-teacher organization The NVTHS Foundation (formerly Friends of Nashoba). In order to continue providing these well deserved awards, NVTHSF is holding a scholarship drive. Donations may be provided at
https://www.flipcause.com/secure/cause_pdetails/MTE0Njg0

Lowell Five will be cloing at 11 a.m. today (Monday, June 7) and tomorrow (Tuesday, June 8). The Lowell Five's last day open for the school year will be Friday, June 11, 2021. Thank you.

We are excited for the Class of 2021 Graduation tomorrow, following a wonderful senior week full of events. For those looking to watch the graduation outside of the graduates and families that will be attending, we are providing a livestream that be accessed as follows: Graduation 2021 - LiveStream Link:
https://www.youtube.com/channel/UCZKENUOtE027jhrGNXkeAHg

Meet Brian McCall (Spongebob), Dylan Schenck (Patrick), and Nyk Fischer (Sandy) as they prep for production this month! Tickets are selling quickly! Join us in Bikini Bottom as Spongebob, Patrick, and Sandy save the world from the erupting Mount Humongous!  The Viking Theatre Company invites you to join us in our new performance venue, the Viking Verandah Stage, in the front of the school this June to welcome back LIVE theatre!  Seating is limited, tickets are available at the following website:
https://www.showtix4u.com/event-details/53718