Hayden Caires (pictured) of Chelmsford and Yazeli Cerone of Pepperell have been selected as December's Athletes of the Month at Nashoba Tech.
Hayden Caires, daughter of Maria Caires and the late Patrick Caires, plays basketball and soccer for the Vikings. Just a freshman, she is an honor-roll student who hopes to enter the Electrical Technology program.
Hayden was nominated by basketball coach Dawn Golden, who wrote: "Hayden is a force to be reckoned with as a freshman playing varsity basketball – and for the first time ever on top of that. She has a natural talent for the game and is determined to work hard and improve every day to contribute her best to the team. Though she is quiet, she is a great teammate."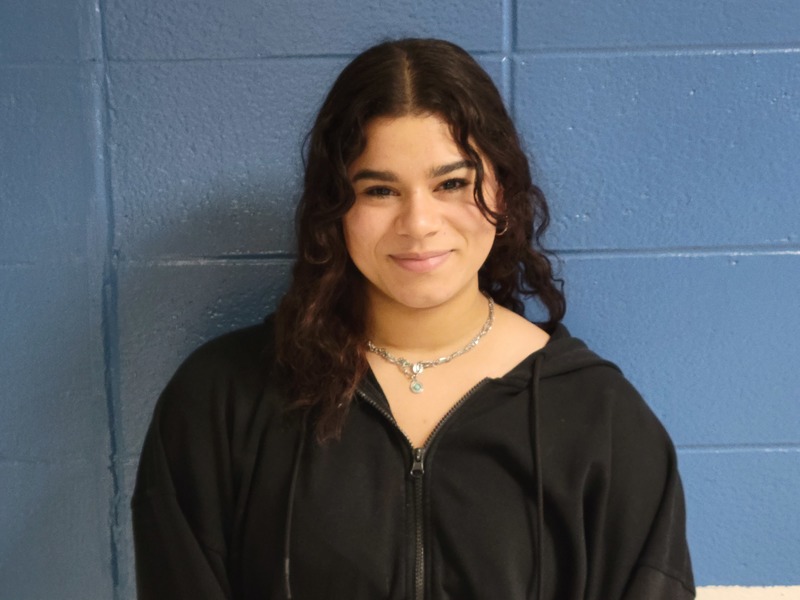 Yazeli Cerone, daughter of David and Karen Cerone, is a junior captain on the cheerleading squad and a member of the spring track team. She is a freshman mentor and is in the Cosmetology program. She plans to become an aesthetician after graduation.
Yazeli, known by her nickname "Jessie," was nominated by cheerleading coach Christine Diaz, who wrote: "Jessie has never missed a practice. She is always prepared and ready to go. Jessie has stepped up as a captain by offering help not only to her coaches when needed, but also to her teammates. She offers constructive criticism in the most respectful way."