Jack Dennehy (pictured) of Littleton and Paul St. Amand of Chelmsford have been selected as March's Athletes of the Month at Nashoba Tech.
Jack Dennehy, son of Joe and Suzie Dennnehy, is a senior attacker for the lacrosse team. He is in the Electrical Technology program and currently works at East Corporation Electrical Services of Chelmsford through Nashoba Tech's Cooperative Education program. He hopes to continue working in the electrical field after graduation. Jack was one of two Nashoba Tech nominees for the 2021-2022 U.S. Presidential Scholar for Career and Technical Education. He is a high-honors student who earned a silver medal as a junior at the SkillsUSA State Competition in the category of Industrial Motor Control.
"He has been a huge help in practice, both setting up drills and helping out with the younger teammates that have never played before," lacrosse coach Jordan Porter said of Jack. "He is the captain of our team and even stays after practice to make sure our field is clean and ready to go for the next day."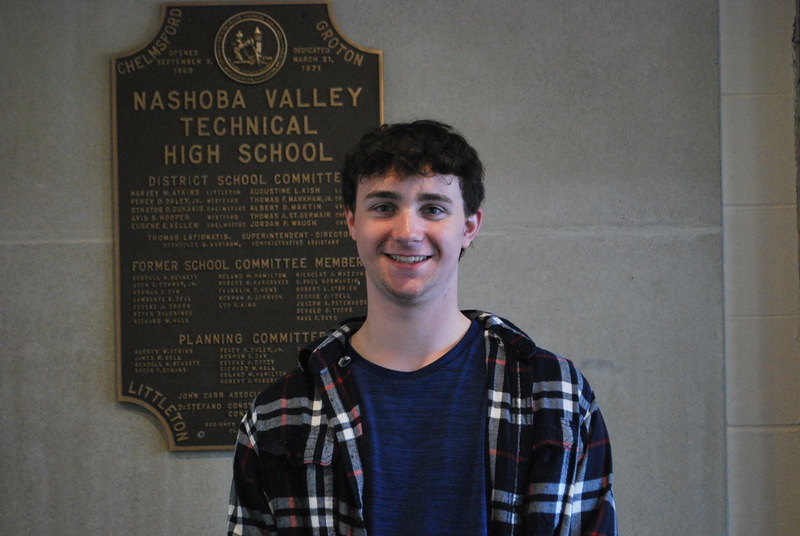 Paul "Danny" St. Amand, son of Denise Fitton, is a junior catcher/shortstop for the baseball team. He is in the Automotive Collision Repair & Refinishing program and hopes to continue in that field after graduation.
Baseball coach Zach Lebowitz said of Danny: "He has bought in and preached our new culture of accountability and developing our athletes as young adults and preaching success in and out of the classroom."