Photo Caption: Westford residents Vincenzo Arena, left, an eighth-grader, and Ben Collins, a fifth-grader, put together an engine in Automotive Repair during the Summer Experience at Nashoba Tech.
Nashoba Valley Technical High School's Summer Experience has been in full swing for the month of July, with dozens of local children receiving fun and educational training in a variety of areas.
Students from across Nashoba Tech's district, as well as from out of district, who are entering fifth through ninth grades had the opportunity to receive hands-on training in Animal Care, Automotive Repair, Baking, Better Babysitting, Cosmetology, Culinary Arts and Digital Photo.
Nashoba Tech offers technical programs in Advanced Manufacturing; Automotive Collision Repair/Refinishing; Automotive Technology; Biotechnology; Carpentry; Cosmetology; Culinary Arts; Dental Assisting; Design and Visual Communications; Early Education and Care; Electrical Technology; Engineering Technology; Health Assisting; Hospitality Management; Marketing; Plumbing and Heating; Programming and Web Development; Robotics; Television and Media Broadcasting/Theater Arts; and Veterinary Assisting.
Nashoba Tech's district includes the towns of Ayer, Chelmsford, Groton, Littleton, Pepperell, Shirley, Townsend and Westford.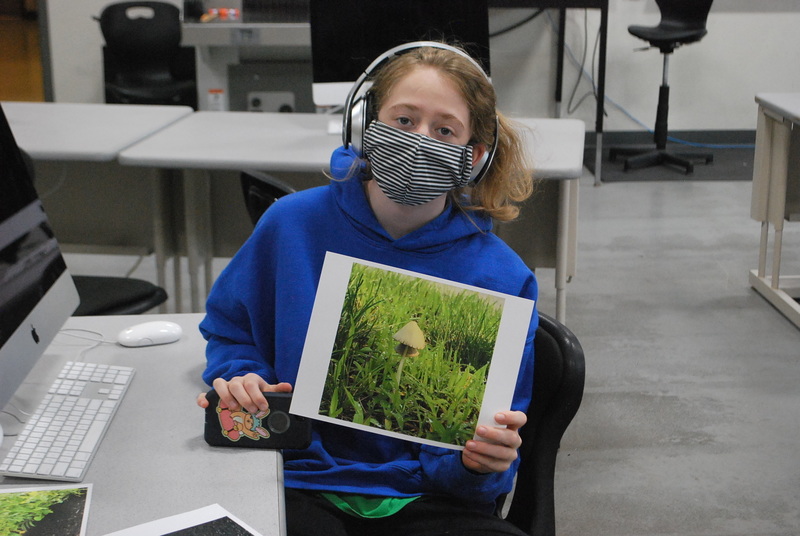 Leah Outwater, a ninth-grader from Chelmsford, shows one of the photos she snapped in Digital Photo during the Summer Experience at Nashoba Tech.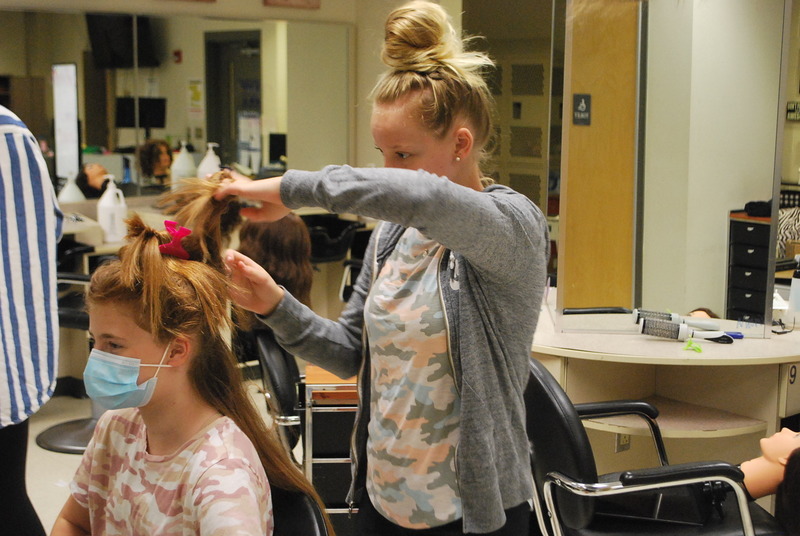 Leah Bordenca, a ninth-grader from Westford, works on a hair design on Naomi Herman, a sixth-grader from Westford in Cosmetology during the Summer Experience at Nashoba Tech.

Bella Ming, left, a sixth-grader from Littleton, and Grace Hsu, an eighth-grader from Westford, work on their cupcakes during Cupcake Wars in Baking during the Summer Experience at Nashoba Tech.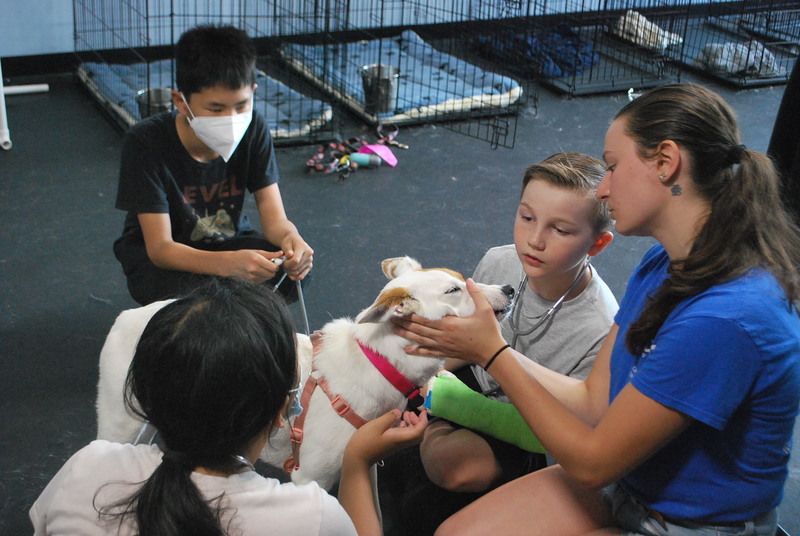 Tanya Nasra, right, a veterinary student at Tufts University who will be interning in the Veterinary Assisting program at Nashoba Tech for the upcoming school year, works with students – clockwise from bottom, Jennifer Hsu and Tommy Bordenca, fifth-graders and Lee Sawyer, eighth grader, from Westford – in Animal Care as they check Jasmine's vitals.