Jillian Grady of Chelmsford and Sabrina McLaughlin of Westford have been selected as October's Students of the Month at Nashoba Tech.
Jillian Grady, daughter of Robert and Christine Grady, is a senior honor-roll student in the Design & Visual Communications program. She is one of several students who last year created a marketing campaign for the Massachusetts Department of Elementary and Secondary Education, and she was one of three Design & Visual Communications students to earn a team silver medal at the SkillsUSA State Competition last spring. She is president of the Yearbook Club and captain of the cheerleading squad.
Jillian was nominated by Design & Visual Communications Instructor Derik Rochon, who wrote: "Jill is one of the first students to step up and do what needs to be done. We get a bunch of things that need to be done, and she will do it or organize others to do it with her. She has become someone the staff and students depend on. As one of the editors of the yearbook, I present her with problems all the time, and she immediately gets to work on finding ways to solve those problems."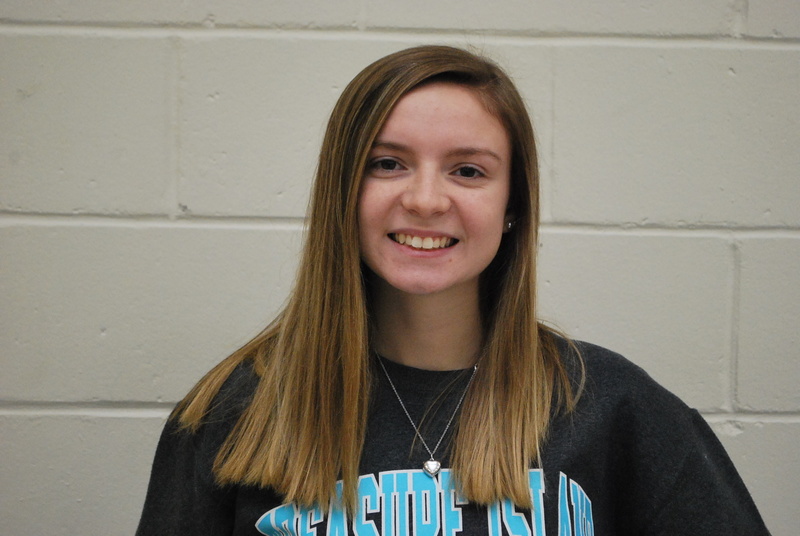 Sabrina McLaughlin, daughter of Keith and Tammy McLaughlin, is a junior in the Veterinary Assisting program. She is an honor-roll student and plays for the lacrosse team. Every other week, she volunteers at the Massachusetts Society for the Prevention of Cruelty to Animals at Nevins Farm in Methuen through the Veterinary Assisting program. She hopes to attend college after graduation to become an animal anesthesiologist.
Sabrina was nominated by English Instructor Donald Phillips, who wrote that she is "battling for top academic honors and expressed disappointment when her 100 average dipped to 99."