Nashoba Tech's Veterinary Assisting program held its second annual Dogtoberfest event on the athletic fields behind the school.
Dozens of dogs (and some other furry animals) and their fellow humans gathered to participate in games, face-painting, food and the main event — the Costume Parade, last Sunday.
The winner for Best Costume was Kitkat, dressed as a Chia Pet. Kitkat is owned by Nashoba Tech student Katelin LaChapelle of Oxford. The winner for Best Costume Pair were Bentley and Sophie, dressed as a police officer in a cruiser and a convict. They are owned by Christine Diaz, an instructor in Nashoba Tech's Early Childhood Education program. The winner for Best Trick for a Treat was Archie, owned by Nashoba Tech student Christina Ferreira of Chelmsford.
Dogtoberfest also featured information booths with the Lowell Humane Society, Blue Dog Pet Care of Andover and North Andover, and other groups.
Proceeds from Dogtoberfest benefit the Veterinary Assisting program at Nashoba Tech.
Above photo caption: Nashoba Tech students Roslynn Rhodes, left, of Pepperell and Ava Campbell of Westford take a break from the Dogtoberfest festivities with Pearl and Carly

Katelin LaChapelle (freshman, Oxford) with her dog, Kitkat, winner of the Best Costume contest. He's dressed as a Chia Pet.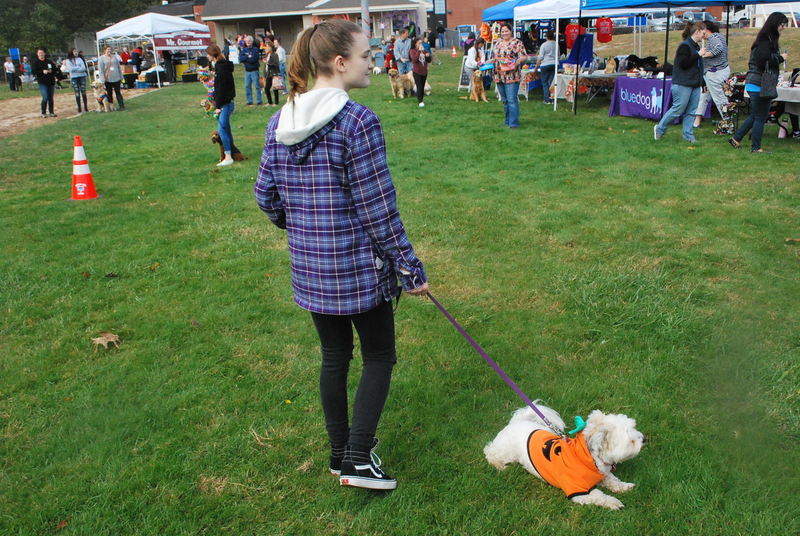 Kathryn Nicosia (sophomore, Westford) holds Hope, dressed as a pumpkin for the costume contest.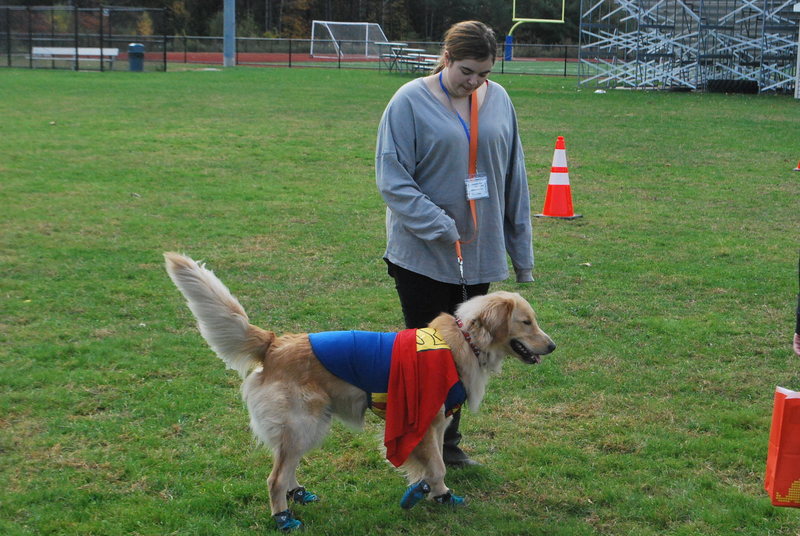 Christina Ferreira (freshman, Chelmsford) holds Superman (secret identity Archie). Archie won the Best Trick for a Treat contest.