Nashoba Tech welcomed freshmen in the Class of 2023 to the school with a day of orientation led by 33 juniors selected as freshman mentors. Mentors are juniors who are trained to coordinate and run orientation, and to act as mentors to the freshmen throughout the school year, helping them to acclimate themselves to the school, and being available at all times to assist and answer questions. Students are chosen to be freshman mentors by staff at the end of their sophomore year. The following local residents are mentors for the Class of 2023.
Ayer: Guinevere Meusel, Cory Prehl.
Chelmsford: Kyle Cleary, Joseph DeBenedictis, Catelynn Forrest, John Fraser, Rebecca Loureiro, Alyssa Morrill, Jonathan Ngaruiya, Ava Pittman, Georgia Sarrategui, Grace Sarrategui.
Groton: Hannah Riley.
Lowell: Jenna Metzler.
Pepperell: Aaliyah Barry, Sydney Campano, Jacob Copson, Alexys Flanders, Isabella Raposo, Anna Tang, Jessica Tine, Mallory York.
Shirley: Brianna Clark, Addison Cosker, Nicholas Tessier.
Townsend: Kyle Desjardins, Connor Magoon, Lindsey Parise.
Westford: Jonathan Burke, Arshjot Kaur, Kelsey Landers, Kathryn Nicosia, Samantha Valcourt.
(Top photo) Freshman mentor Nicholas Tessier (Shirley), left, helps freshman Noah Silva (Townsend) open his locker during orientation.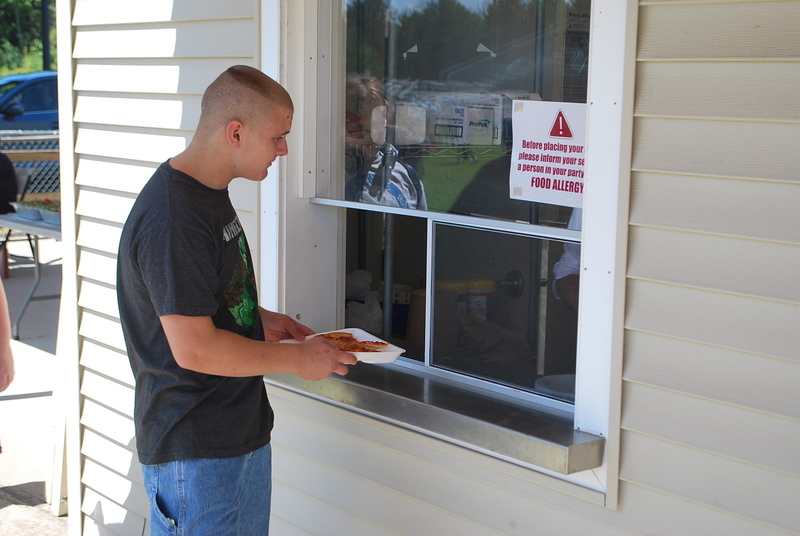 Thomas Gintner, a freshman from Westford, grabs some pizza during a break at orientation.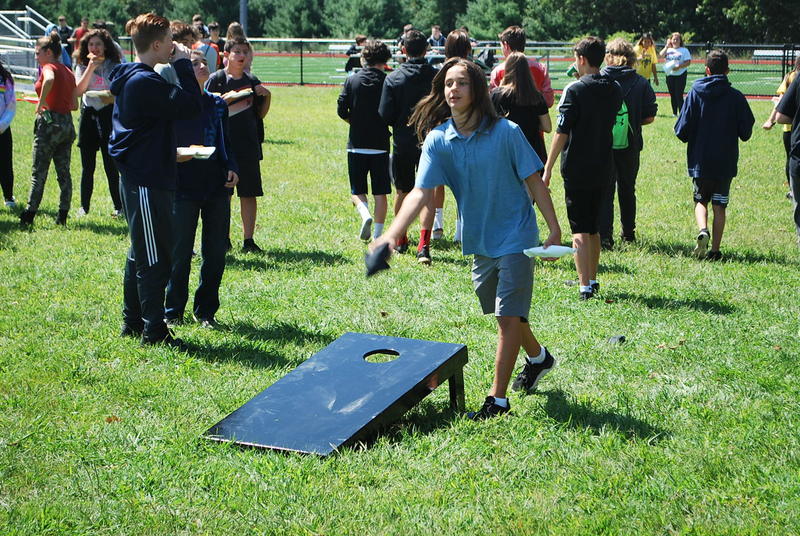 Aidan Coss, a freshman from Shirley, tosses a bean bag during a break at orientation.