Brady Gardner of Pepperell (pictured) and Evan Mosscrop of Groton have been selected as January's Athletes of the Month at Nashoba Tech..
Brady Gardner, son of Lisa Gardner, is a standout wrestler who finished the winter season with a record of 23-14. Brady also plans to play football for the Vikings in the fall. He is a sophomore in the Electrical Technology program.
Wrestling coach Bill Corr wrote: "Brady is only in his second year of wrestling, and he has advanced beyond what was expected. He has become a leader on the team and a mentor for the younger kids in the program. Brady's record this year was a team-leading 23-14 and earned him the team MVP award. The team also elected him as next season's captain. Brady comes to practice prepared every day, and his willingness to learn the sport is a testament to his discipline and dedication he puts forth on the mat."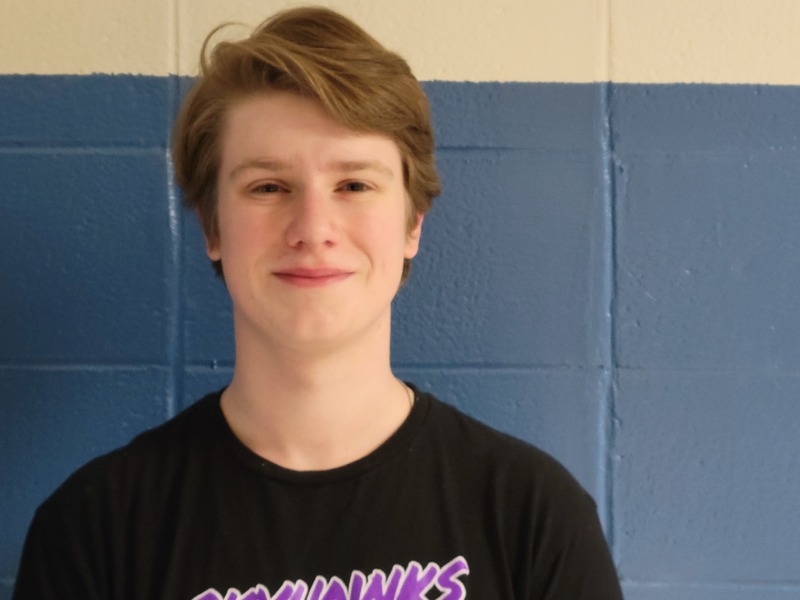 Evan Mosscrop, son of Eric and Angela Mosscrop, is a senior center for the hockey team, which made it to the Massachusetts Interscholastic Athletic Association Division 4 State Tournament, losing to Belchertown in the preliminary round.
Evan is an honors student in the Carpentry program. He is a freshman mentor and has been inducted into both the National Honor Society and the National Technical Honor Society.
Hockey coach Bob Callahan wrote: "Evan is a senior captain and an outstanding leader. He has been one of the offensive leaders of the team all year. He had the game-winning goal in overtime against Minuteman and has had many strong games that allowed us to qualify for the state tournament."