FOLLETT ASPEN ACCOUNT PASSWORD RESET
Please use the "I forgot my password" link to have your password reset and emailed to you: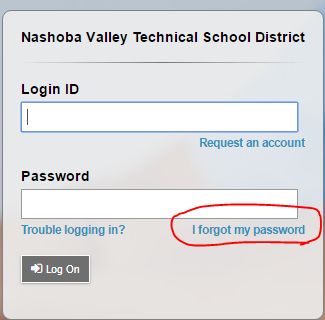 Recover Password
Use automatic password recovery if you forget your password. To do this, click on 'I forgot my password' on the Log On page.

The Password Reset dialog box appears. The user enters the Login ID and primary email address, and clicks Continue.

The Password Reset dialog box expands to include the security question the user chose when setting up password recovery.

The user enters the response, and clicks Submit. If the answer is correct, X2 Aspen sends a message to the user's primary email address containing their password.

To protect student privacy, no user account information will be shared over the phone.
If the automatic password reset does not work, please request help here:
Follett Aspen Parent/Guardian Account Help Desk
Follett Aspen Student Account Help Desk
Please be sure to include the email address your X2 account is connected to when you request account help. Provide your first and last name, your user ID, your student's first name, last name and grade level.