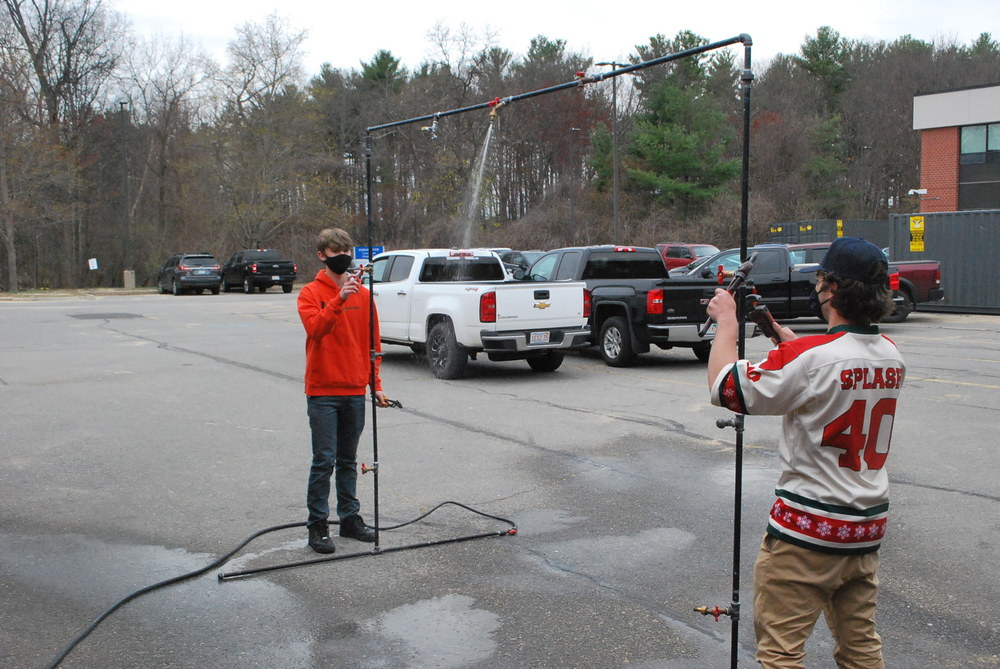 PLUMBING STUDENTS CREATE UNIQUE PROJECTS AT NASHOBA TECH
Dan Phelps
Friday, May 28, 2021
Caption: Robert Queen, left, and Antonio Iacovone are two of the students who built a workable car wash.
Students in the Plumbing & Heating program at Nashoba Tech have been busy this spring working on special projects.
Juniors Robert Queen (Chelmsford), Dylan Stevens (Pepperell), Trent Bourque (Shirley) and Antonio Iacovone (Chelmsford) built a workable car wash.
Sophomores (Augustin Sears (Pepperell and Anas Altuwaiti (Chelmsford) fashioned an American flag by soldering pipes together.
And Pepperell juniors Paige Simard and Chevelle Spencer constructed a water wall.
Instructor Matthew Govoni said the projects were all the ideas of the students, who took the projects on themselves.
Augustin Sears, left, and Anas Altuwaiti create an American flag from discarded pipes.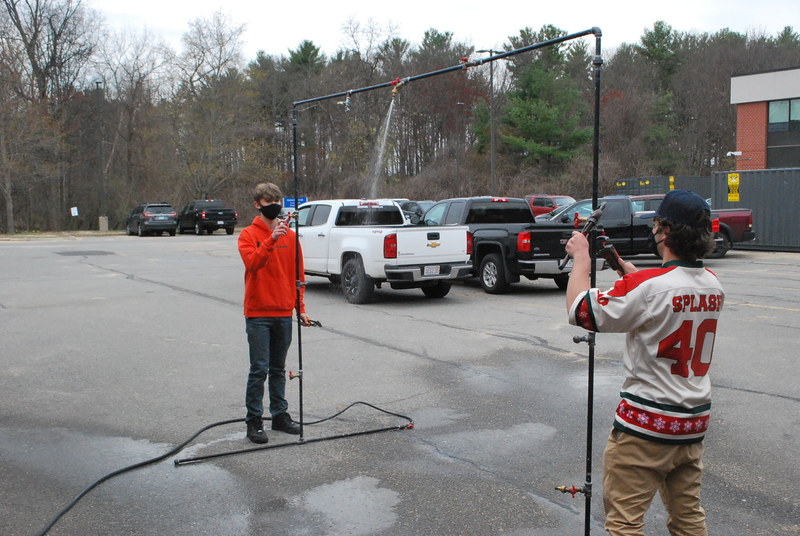 This is a water wall constructed by students Paige Simard and Chevelle Spencer.