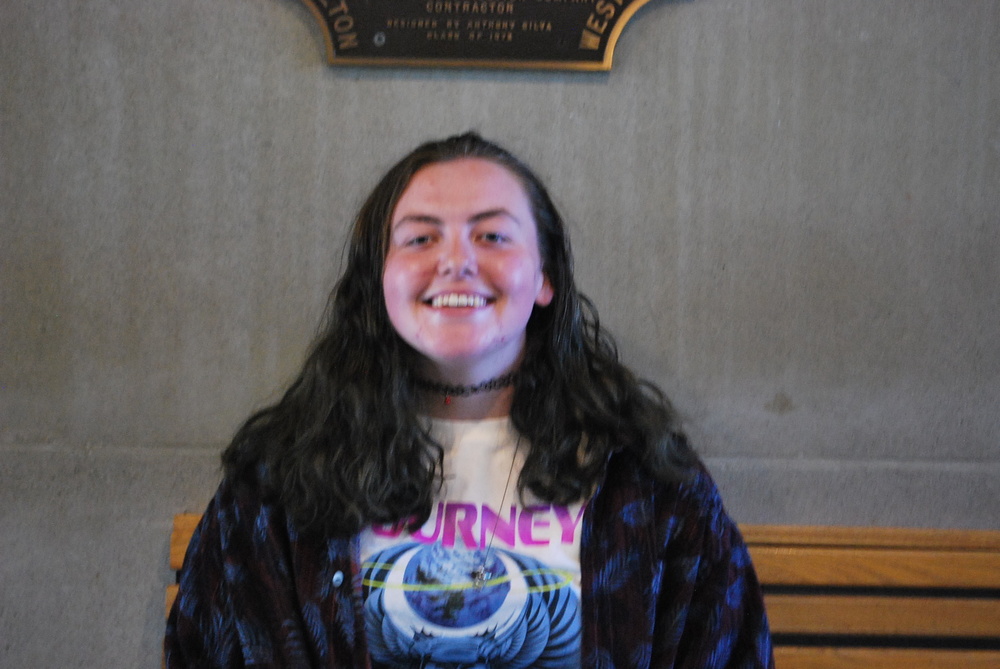 REBECCA LOUREIRO, HANNAH RILEY, JONATHAN BURKE AND JACK DENNEHY ARE APRIL ATHLETES OF THE MONTH
Dan Phelps
Tuesday, May 18, 2021
Nashoba Tech has named four Athletes of the Month for April — Rebecca Loureiro of Chelmsford, Hannah Riley of Pepperell, Jonathan Burke of Westford and Jack Dennehy of Littleton.
Rebecca Loureiro (pictured), daughter of Dan and Collette Loureiro, is a senior third baseman for the softball team. She also competes for the basketball and cheerleading teams. She is an honor-roll student, a freshman mentor and a member of the Viking Theatre Guild.
She is in the TV & Media Production/Theatre Arts program and was a member of the team that won a silver medal at the SkillsUSA District Competition in Audio/Radio Production. She plans to attend Massachusetts College of Liberal Arts in the fall.
Softball coach Dan Ford wrote about Rebecca: "She has been a starter on the varsity softball team since she was a freshman. She is one of our top hitters. She has played multiple positions and is a true team leader. She has a positive attitude and is willing to lend a helping hand to the coaching staff. This year we have a lot of new players who are a bit unsure of what to do and Rebecca is constantly there to offer assistance and guidance to them. She is a major asset to our team."
Hannah Riley, daughter of Andrew and Judy Riley, is a senior attacker for the girls lacrosse team.
Hannah is in the Plumbing & Heating program. She is an honor-roll student and a freshman mentor. She plans to go right into the working world as a plumber and is contemplating returning to Nashoba Tech as a post-graduate to become certified for welding.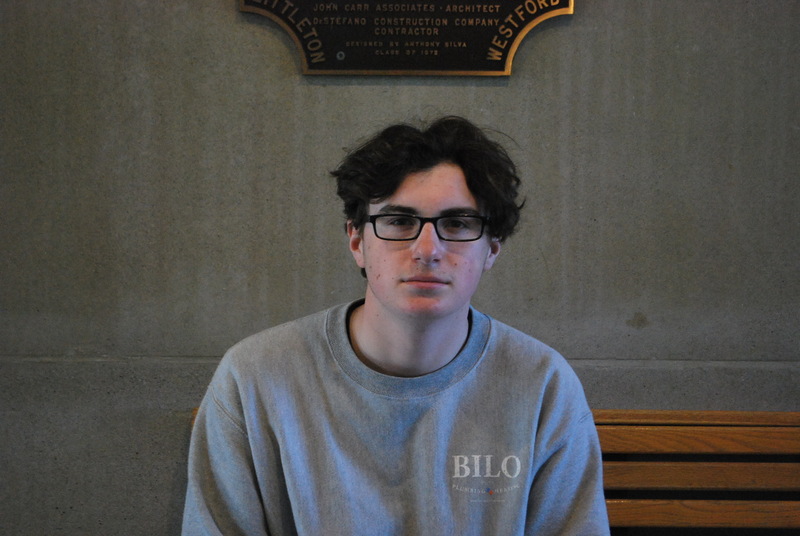 Jonathan Burke, son of Matthew and Jennifer Burke, is a senior second baseman and captain for the baseball team. He also plays hockey for the Vikings. He is a high-honors student in the Plumbing & Heating program. He served as treasurer of the National Honor this year and was also inducted into the National Technical Honor Society. He is a freshman mentor and competed in SkillsUSA.
Jonathan works for Bilo Plumbing & Heating in Ipswich and plans to continue working there after graduation while pursuing a degree in Business at night at Middlesex Community College.
Baseball coach Bill Kotsifas wrote of Jonathan: "He is one of the team captains, plays a strong second base and has been an excellent relief pitcher, keeping us competitive in several games."

Jack Dennehy, son of Joe and Suzie Dennehy, is a junior attacker for the boys lacrosse team. He also plays football for the Vikings. He is a high-honors student in the Electrical Technology program and competes in SkillsUSA, earning a silver medal in the District Competition in Industrial Motor Control.
Lacrosse coach John Paolilli wrote of Jack: "He has assisted or scored in every game so far this season, with 5 goals and 3 assists. But more importantly, he comes into this season prepared. Having missed last year, he has spent his time getting ready for this season, working on shot placement body positions."