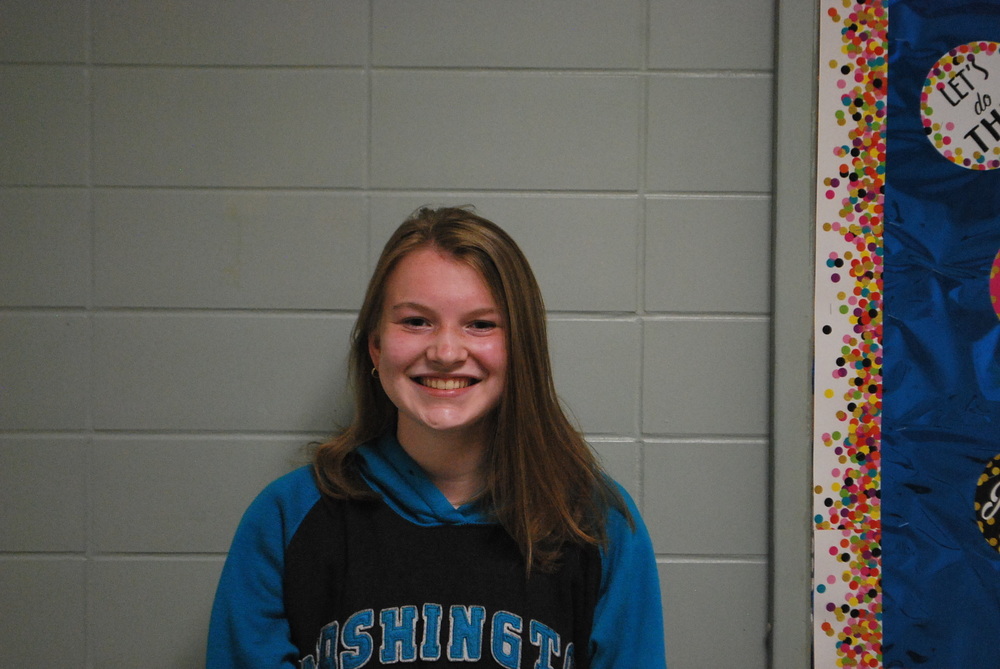 CAROLYN DORMAN, SAMANTHA VALCOURT ARE APRIL'S STUDENTS OF THE MONTH
Dan Phelps
Tuesday, May 18, 2021
Carolyn Dorman of Townsend and Samantha Valcourt of Westford are April's Students of the Month at Nashoba Tech.

Carolyn Dorman, daughter of Brian and Maureen Dorman, is a junior in the Design & Visual Communications program. She is a high-honors student and has been inducted into the National Honor Society and National Technical Honor Society. She is a freshman mentor and has competed for the soccer, cross-country and spring track teams.
She competes in SkillsUSA, earning a gold medal at the District Competition in Advertising Design. She also earned an honorable mention in the Massachusetts Partnership for Youth Poster Contest this year.
Carolyn is undecided about what she'll do after graduation. She was nominated by Math Instructor Jaclyn LeRoy, who wrote: "Carolyn is a rock star at everything she does. She's amazingly kind, hard-working and has never received below an A in any class since she started at Nashoba Tech (not even an A-minus)! As a junior, she pushes herself to excel and is everything anyone could ever want in a Nashoba tech student. If I could clone her and have 150 of her, my job would be stressless and idyllic."
Samantha Valcourt, daughter of Tara and the late Alan Valcourt, is a high-honors student in the Health Assisting program. She served as president of the National Honor Society this year and was also inducted into the National Technical Honor Society. She is a freshman mentor, vice president of the Class of 2021, a member of SADD and Chorus, and has competed for the softball and cross-country teams and served as captain of the cheerleading squad.
Samantha has earned certification as a nursing assistant, home health aide and dietary aide, as well as for Alzheimer's care and CPR/first aid. She works as a CNA in the dementia unit at Westford House and plans to attend Western New England University in Springfield to study Pre-Physician's Assistant Studies.
Samantha was nominated by Health Assisting Instructor Vicki Poulin, who wrote: "Samantha has given her all to NVTHS. She has been a class officer for four years. Last year, she was the president of SADD. She is on my advisory board. She has been named Athlete of the Month twice for two different sports."