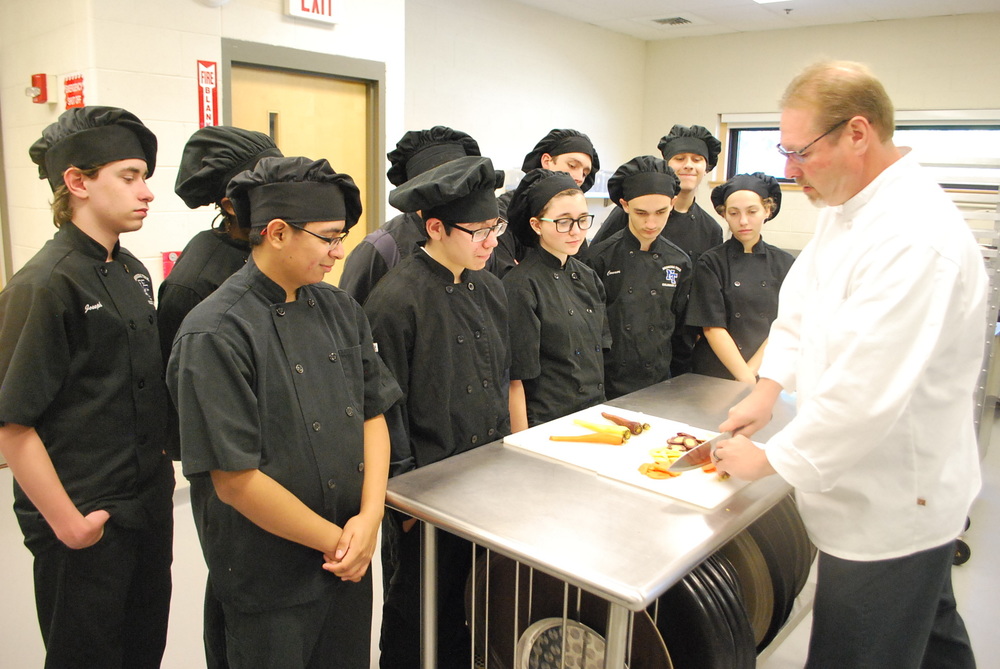 THE ELEGANT CHEF RESTAURANT REOPENS TUESDAY, OCTOBER 8
Sue Fischer
Thursday, October 03, 2019
The ovens and stoves are back on at The Elegant Chef, the in-school restaurant at Nashoba Tech.
The multiple award-winning restaurant will reopen to the public Tuesday, Oct. 8, and will be open Tuesdays through Fridays, from 11:30 to 1 p.m., when school is in session Reservations are not needed, but to make one or to obtain a menu, call 978-692-9958.
The teaching team of Chef-Instructors Fran Zentgraf and Carley Capraro from the Culinary Arts program, and Chef-Instructor Jeremy Bussiere from the Hospitality Management program, have their students well-equipped to prepare and serve the best — and most cost-effective — lunch around.
The ever-popular Friday Buffet will return on Oct. 25.
Nashoba Tech is a member of the Military Community Covenants Policy, through which current and former military members and their families receive discounted goods and services, including 10 percent off lunch at The Elegant Chef.
Above photo caption: Chef-Instructor Fran Zentgraf prepares a group of juniors in the Culinary Arts program for the reopening of the in-school restaurant, The Elegant Chef. The grand opening is Tuesday, Oct. 8.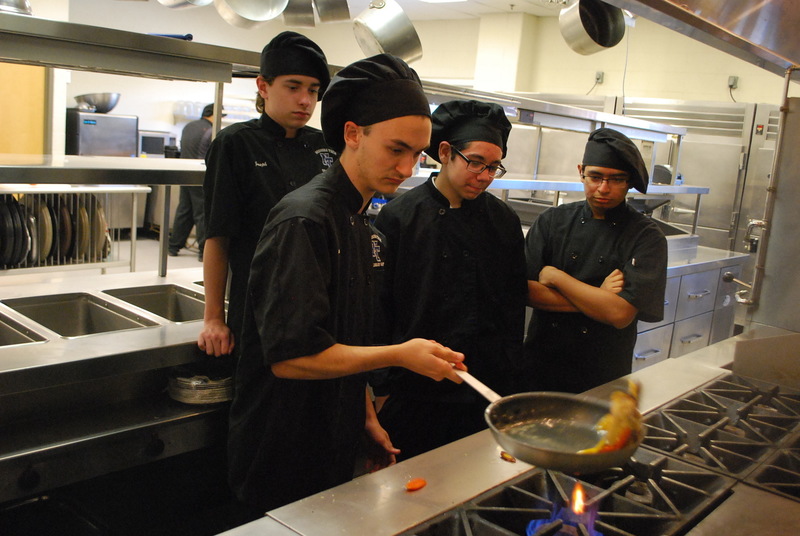 Joseph Mason (junior, Townsend), prepares vegetables while, from left, juniors Connor Stenquist (Chelmsford), Daishon Petitpas (Pepperell) and Andrew Boyle (Chelmsford) look on.