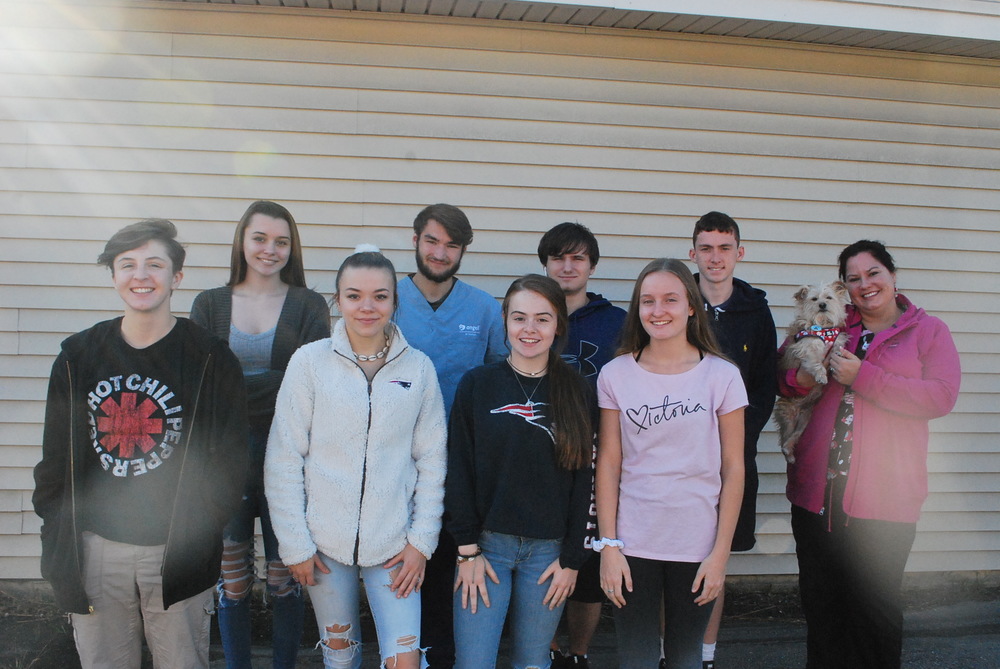 VETERINARY ASSISTING STUDENTS COLLECT PET SUPPLIES FOR VICTIMS OF GAS EXPLOSIONS
Sue Fischer
Wednesday, September 25, 2019
Several seniors in the Veterinary Assisting program at Nashoba Tech participated in a collection of pet supplies for families that were displaced in the Merrimack Valley gas explosions of 2018.
On Sept. 13-14, the second anniversary of the explosions that caused more than 80 fires in Andover, Lawrence and North Andover, the Massachusetts Society for the Prevention of Cruelty to Animals at Nevins Farm in Methuen held a collection of pet supplies, including food, pet carriers, toys and more.
Students helped to collect and load the supplies onto a horse trailer to be delivered to several sites across the Merrimack Valley.
"It was to help people be able to keep their pets and not have to give them up for financial reasons," said Tracey Warren, one of the Veterinary Assisting instructors at Nashoba Tech. "These kids did a great job in community outreach with Nevins."
Nashoba Tech is a partner of the MSPCA and has a veterinary clinic, Angell at Nashoba, at the school.
In Photo: Nashoba Tech Veterinary Assisting seniors who helped the MSPCA at Nevins Farm collect pet supplies include, front row, from left, Emma Sa (Chelmsford), Pamela Euler (Lowell), Reilley Wheeler (Billerica) and Bayleigh Snook (Billerica); and back row, from left, Sarah Junod (Townsend), Evan Mischel (Groton), Philip Harring (Chelmsford) and Robert Paris (Pepperell).